FEBRUARY 28 - MARCH 3, 2021
NEW: ONLINE LIVE!
EXPERIENCE TOMORROW, TODAY
An interactive and immersive onsite experience designed by Restaurants Canada in partnership with Portage Design Group, Juiceworks, Kwik Signs, Caesarstone, and Contract Supply with the support of many other leading industry partners to bring revenue generating opportunities and innovative products and services to help your business diversify and thrive.
Become inspired by Canada's Top Bars, chefs and talent from across the country and around the world, who will create winning dishes that celebrate Canada's unique culinary scene. You will be able to taste and take away multicultural offerings to add diversity of food to your menus.
AN ELEVATED GUEST EXPERIENCE
Custom Furnishings
Experience the benefits of what custom furnishings can do for your business, with tables and seating provided by leading commercial furniture maker Contract Supply with stunning Caesarstone quartz countertops
Table- & Serving-Ware
Elevate your guests' dining experience and make your dish even more insta-worthy with the best table-, glass- and buffet-ware on the market. Check out the beautiful pieces being used in the Pop Up Resto & Bar.
State Of The Art Equipment
The Pop Up Resto & Bar showcases how ENERGY STAR certified equipment, including Garland's induction cooktops, Meiko Dishwashing, and TRUE smart refrigeration systems, can all help you save energy and money.
TAKE A TOUR: POP UP RESTO & BAR
Find out what's happening on the floor by hovering over the markers below.
Uber Eats
Learn about what's next in analytics, drone delivery, virtual cloud restaurants and how to leverage data to grow your business.
Get tips and tricks on styling and photographing your dishes for Instagram and marketing materials.
Future of Menus
Learn how changing demographics, cultural and societal changes will influence your menu design.
Get insights on how to create engaging atmospheres with music and digital displays that keep customers coming back.
Find out how you can increase customer retention with loyalty programs and turn over tables 30% faster.
All Day Cafe

Stop by for tasty treats and meet with clients in our cozy cafe space. Check out the full menu below!
Daily Culinary Tastings

Sample diverse bites from a line-up of top chefs made in our energy-efficient kitchen.
Start your experience off by checking in with our robot hosts and keep your eyes open for holograms hidden throughout the space.
Bar Menu
Restaurants Canada is bringing 5 of Canada's Best Bars from across the country to showcase their unique approach to curating cocktails, flavour combinations and sustainable practices. Each bar will be tasked to create their version of the Chilcano, Sour and El Capitan.
Best Bars Include:
Baijiu
Bar Raval
Botanist
Mother Cocktail Bar
Stillife
BAIJIU [Sunday 11:45 - 1:45]
Sakura Spritz
Plum Wine, Pisco, Cointreau, Menthepastille, Prosecco, Lychee & Lemon Juice
Baijiu Barbie
Coconut Flake Hornitos Plata, Baijiu, Pineapple Syrup, Lemon Juice, Coconut Sugar
Ha Long Bee
Summit Vodka, Giffard Passion Fruit Liqueur, Honeydew Matcha Syrup, Lime Juice, Shiso Leaf
Banana Medicine
Bowmore No. 1 Scotch, Creme de Banane, Ginger Syrup, Pineapple & Lime Juice,
---
BAR RAVAL [Sunday 3 - 5pm]
Drink #1
Bowmore No. 1 Scotch, Ginger Rye, Cinnamon Syrup, Lemon Juice
Drink #2
Summit Vodka, Pisco, St Germain, Limepocalypse Juice, Soda
Drink #3
Pisco, Rich Syrup, Peychauds Bitters, Cedar Tincture Spray, Lemon Zest
Drink #4
Seedlip Garden 108, Herb Redux, Grapefruit Zest, Herbs
---
MOTHER [Monday 11:45 - 1:45pm]
Pisco & Tonka
Pisco, Tonka & Fresh Radish Pickle, Clear Pear, Lime Juice ,Egg White
Honey +
Hornitos Reposado, Bee Pollen,  Salted Honey, Lemon Juice
Mother Smoked (Scottish) Coffee
Bowmore No. 1, Ethiopian Espresso Blend, Cream
---
BOTANIST [Monday 3 - 5pm]
The Golden Hour
Szechuan Infused Hornitos Blanco, Yellow Chartreuse, Caramelized Honey, Lemon Juice
Heather & Mike
Pisco, Ardbeg 10, Black Sesame Orgeat, Fake Lime, Egg White, Absinthe
Big Popsicle Energy
Summit Vodka, Fino Sherry, Orange Sherbet, Chamomile Tea, Edible Flowers
Wham Bam
Jim Beam Black, Fernet Branca, Creme de Cacao, Cold Brew Coffee, Condensed Milk
---
STILLIFE [Tuesday 11:45 - 1:45pm]
Bee Here
Pear Infused Jim Beam Black, Benedictine, Chamomile Tincture
Mexicano
Hornitos Plata, Fino Sherry, Campari, Fermented Pineapple Cordial, Chili Tincture
Wasted Sour
Pisco, Wasted Citrus Cordial
Scandinav
Pineapple Skins infused Summit Vodka, Akvavit, Guerra Blanco Vermouth, Campari, Cardamom Tincture, Pineapple Leaf Spray
---
GIFT SHOP [Tuesday 3 - 4pm]
Sticks & Stones
Bowmore No.1, Amontillado Sherry, Cinnamon Syrup, Gala Apple Juice, Lemon Juice
Four Winds
Pisco, Fino Sherry, Earl Grey Syrup, Lemon Juice, Egg White, Cucumber
Change of Heart
Coconute Fat Washed Auchentoshan American Oak, Green Chartreuse, Grapefruit Star Anise Oleo Saccharum
Keep Your Chin Up
Seedlip Grove 42, Chinotto Reduction, Cerignola Olive, Lemon Peel
---
Non-Alcohol 75th Spritz  [Available everyday]
by Christina Veira & Evelyn Chick
Seedlip Spice 94, Fevertree Cucumber Tonic, Greenhouse Lime Lemongrass Kombucha, Acid Solution
All-Day Cafe Menu
Sample our diverse menu featuring products combined in delicious and unexpected ways.
ONTARIO DAIRY CHEESE BOARD
Niagara Gold Grilled Cheese with Caramelized Onions, Thornloe Butter,
Bel Haven Brie, Honey-Sriracha HORMEL® BACON 1™
Perfectly Cooked Bacon, Fresh Mozzarella, Nduja Sausage & Roma Tomatoes
PERU MEETS ONTARIO DAIRY
"Cheese"Burger & 'Red Velvet Shake'
Cottage Cheese, Brioche Smokey Peruvian Aji Verde Aioli, Superfood Chocolate Shake with Beet, Maca Topped with Whipped Cream + Cocoa Nibs
"NEW" CANADIAN BEEF FEATURE 1
Bulgogi Beef Frito Pie
Korean Marinated PEI Certified Terus Major, Gojujang Aioli
served with Asian Kimchi Slaw, Citrus Vinaigrette
"NEW" CANADIAN BEEF FEATURE 2
Cabeza Tostada with Salsa Verde Esquites - Mexican Street Corn Salad, Lime Crema, Cotija, Salsa Verde, True Beef, Beef Cheeks
PERU 'LAND & SEA'
Ceviche Traditionale Served with Romaine Hearts, Lomo Saltado on Seasoned Rice and PEI Certified Skirt Steak
SUSTAINABLE SEAFOOD NEW ORLEANS STYLE
High Liner Wild Alaskan Pollock Po' Boy
Bourbon Glazed Sweet Potato & Pear Pie
PLANT INSPIRED
Avocado Boats, Peruvian Quinoa Salad, Nikkei Miso Dressing
PB & J Coconut Chia Seed Pudding
CHICKEN SANDO & SLAW
Chicken Farmers of Canada Chicken and Maple Candied
HORMEL® BACON 1™ Perfectly Cooked Bacon on a Brioche Bun.
Side Slaw with Crisp Apples, Kimchee Citrus Vinaigrette, Crispy
Noodle Topping
INNOVATIVE PRODUCTS & WORKSHOPS
Diversify & Thrive
Guests of the Pop Up Resto & Bar will be introduced to new revenue opportunities, new innovative products and services and how to enhance the guest experience through food and drink.
Café And Grab & Go
Experience how a Café with the right coffee and the right grab and go items, that meet the needs of today's consumers, can enhance guest experience while increasing overall guest cheque.
Cutting-Edge Insights
Gain hands-on insights with our expert-led workshops. Meet one-on-one with Uber Eats to benefit from 'virtual restaurant' consultations.
Pop Up Resto & Bar - Restaurant
Peruvian Native Dishes
11:15AM-12:30PM
Dive into Peruvian cuisine by experiencing dishes created by utilizing Peru's rich and unique array of indigenous ingredients.
Featuring Chef Jorge Bahamond
Presented by the Embassy of Peru and Promperú
Italian Wine + Food Pairing
1:00PM-2:00PM
Learn and taste delicious Italian wines and how to pair them with authentic flavours of Italian cuisine, with Samuel Melanson, Lead Instructor at the Sommelier Factory.
Featuring Samuel Melanson, Lead Instructor, Sommelier Factory
Presented by Bellavita Italian Pavilion & Vinitaly
Canadian Cheese + Sake Pairing
2:30PM-3:30PM
Discover how to craft pairings of Canadian cheese with the popular Japanese drink sake, for an unexpected menu offering.
Featuring Canadian Cheese Ambassador, David Beaudoin
Michael Tremblay, Sake Sommelier, ki modern japanese + bar
Presented by Dairy Farmers of Canada
Canadian Cheese + Coffee Pairing
11:30AM-12:30PM
Kickstart your morning sipping cups of rich coffee and learn how to pair Canada's favourite beverage with Canadian cheese.
Featuring Canadian Cheese Ambassador David Beaudoin
Presented by Dairy Farmers of Canada
MSC Sea-cuterie Workshop Making the latest seafood trend healthier and certified sustainable
1:00PM-2:00PM
*By invitation-only* Learn how to build your own mini sea-cuterie platter. This is a private media event, but the experience is open to all for viewing.
Featuring Chef Charlotte Langley
Presented by the Marine Stewardship Council (MSC)
Indigenous Dishes
2:30PM-3:30PM
Steeped in tradition, yet thoroughly current, experience how to craft indigenous dishes with modern flare
Presented by Indigenous Culinary of Associated Nations
Canadian Beef and Veal Tasting Exploration
4:00PM-5:00PM
Join the Canadian Beef Centre of Excellence for a side-by-side, sensory-focused taste exploration that will reinvigorate creativity and build excitement around one of Canada's favourite and most versatile proteins.
Featuring Cameron Pappel
Presented by Canada Beef
Indigenous Diverse Dessert
11:30AM-12:30PM
Fusing Canadian ingredients with international recipes, discover how to make a plant-based Candy Cap Mushroom Crème Brulee with a Cotton Candy Maple Syrup Topping.
Presented by Indigenous Culinary of Associated Nations
Seasonal Salad Boards
1:00PM-2:00PM
Entice your taste buds and attract new customers with the use of healthy seasonal ingredients and learn how to amplify your appetizer offerings with a workshop on how to build fresh salad boards.
Featuring Irene Matys
Canadian Cheese + Beer Pairing
2:30PM-3:30PM
Play with unexpected matches and discover savoury pairings with Canadian cheese and tasty local brews.
Featuring Canadian Cheese Ambassador David Beaudoin
Kaitlin Vandenbosch, Brewmaster, Mill Street Brewery
Presented by Dairy Farmers of Canada & Labatt Breweries of Canada
Beam Suntory Morning! Caesar Pop Up
11:00AM-11:30AM
Wake up with Beam Suntory and Canada's signature drink, the Caesar!
Sponsor: Jim beam
Baijiu / Little Hong Kong
11:45AM-1:45PM
Baijiu boasts one of the most extensive back bar's in Edmonton with a casual, homely feel. Bring international influences from their Asian Inspired Cocktail Bar & Eatery to your menu.
Bar Raval
3:00PM-5:00PM
Get inspiration from the bar that has won the title of number one bar in Canada, according to Canada's 50 Best Bars two years in a row.
Beam Suntory Morning! Caesar Pop Up
11:00AM-11:30AM
Wake up with Beam Suntory and Canada's signature drink, the Caesar!
Sponsor: Hornitos
Mother Cocktail Bar
11:45AM-1:45PM
Join this delicious demo focused on preserving nature's essence and give life to brand new flavours through fermentation.
Botanist
3:00PM-5:00PM
Experience first-hand how to make weird and whimsical cocktail creations with creative minds from Botanist.
Beam Suntory Morning! Caesar Pop Up
11:00AM-11:30AM
Wake up with Beam Suntory and Canada's signature drink, the Caesar!
Sponsor: Summit Vodka
Stillife
11:45AM-1:45PM
Learn from this high volume, apritivo bar focused on multiple use and low waste ingredients.
Red Bull Activation
2PM-2:45PM
Gift Shop
3PM-4PM
A unique cocktail experience awaits you in the Gift Shop. Learn how to create memorable drink experiences in your own bar.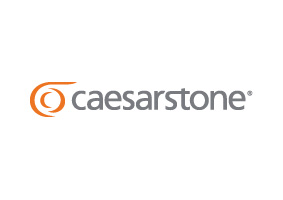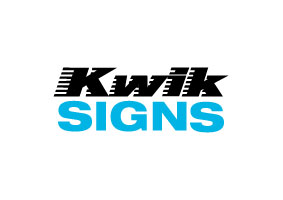 Marble + Granite Stonecraft