On Demand Sessions
60+ hours of insights & inspiration
Show Guide
See our 2021 show guide & exhibitors
Already registered?
Login to RC Show 2021 ON DEMAND
WHAT'S AVAILABLE WITH RC SHOW 2021 ON DEMAND
Conference
Take in actionable insights and advice from 150+ industry leaders. Hours of broadcast-quality content delivered through a leading technology platform.
Trade Show
Explore an interactive virtual exhibit hall with augmented reality and hologram demonstrations, chat-enabled exhibitor booths and 1:1 video meetings.
Competitions
Watch Canada's up-and-coming talent face-off for cash and prizes at our annual Garland Canada Culinary and Beyond the Rail competitions
Experience the Hospitality Event of the Year
Access over 60 hours of insights, solutions and inspirations from 150 industry leaders, designed to rebuild, reinvent and reconnect the foodservice and hospitality industry.
Explore exhibits, exclusive show offers and the best of the broadcasted sessions at your convenience, when you want it, where you want it.
JIM TRELIVING

Chairman & Owner, Boston Pizza International & Dragon, Dragon's Den
Ritch Allison

CEO, Domino's Pizza
MASSIMO BOTTURA

Chef & Owner, Osteria Francescana
NIVERA WALLANI

President & General Manager, KFC Canada (Yum! Brands)
DANNY MEYER

Founder & CEO, Union Square Hospitality Group
ROGER MOOKING

Chef & Host, Food Network & Cooking Channel
MAEVE WEBSTER

President, Menu Matters
CARL HEINRICH

Co-Owner, Richmond Station
ASAD AMIN

Vice President, Ipsos
CHRIS SHULTZ

CEO, Voodoo Doughnut
SUZANNE BARR

Chef, Social Advocate, Author, Suzanne Barr Food
PATRICK KRISS

Chef & Owner, Alo Food Group
MELISSA WILSON

Principal, Technomic Inc.
BRENDA O'REILLY

Co-Owner & President, YYT Foodservices
FRED LANDTMETERS

President, Molson Coors Canada
LYN LITTLE

Partner, National Franchise Leader, BDO Canada LLP
OREN BOROVITCH

COO & Co-Founder, Kitchen Hub
DONNA DOOHER

Owner, Mildred's Temple Kitchen
DONNA CRECCA

Principal, Technomic
SCOTT BOATWRIGHT

Chief Restaurant Officer, Chipotle
ALAN BEKERMAN

CEO, iQ
DAN GUNAM

Founder & CEO, Calii Love
FEATURED PANELS & SESSIONS
8 CEO Panel Discussions
Leaders of Canada's top restaurant and beverage brands will discuss the biggest challenges the hospitality industry faces today and how they're addressing them.
Exploring New Revenue Opportunities
We're sitting down with caterers, pop-up purveyors, food trucks and franchisers to learn how they grew and found success outside of the box.
Ones to Watch: Online Live with Richmond Station
Carl Heinrich of Richmond Station, will walk-through his restaurant and share how he has found success before and during the pandemic.
Where do we go from here: COVID-19's impact on foodservice & hospitality
Canada's top data research firms, Technomic, Ipsos and NPD Group share insights on where the industry is headed post-pandemic.
State of the Bar
Find out how bar veterans have been pivoting their business model and what the outlook is for the future.
Mon, Mar. 1 - 11:00-11:45AM EST
Maturing of the Ghost Kitchen Concept
Explore the next generation of ghost kitchens, including sister restaurants and co-working space models.
Delivering During the Pandemic: Fireside Chat With Domino's CEO
CEO Ritch Allison will be sitting down with us to talk about robots, drones and what's next for delivery.
Inclusive Kitchen: Tackling Systemic Racism
Learn how to break down systemic barriers and biases to create change and encourage inclusivity in your own kitchens and operations
Access 60+ Hours of Programming ON DEMAND - Until April 30th
Watch all recorded sessions from RC Show 2021 with your ON DEMAND ticket. Don't have one yet?
#FeedingtheRecovery
As part of Restaurants Canada's #FeedingTheRecovery campaign, we are providing access to all broadcasted sessions and panels from RC Show 2021, designed to support one of the hardest hit sectors of the Canadian economy. Rebuild and reinvent with insights from over 150 industry leaders.
All funds generated by the RC Show go towards supporting the industry through government advocacy, education, resources and special events.
Let's rebuild, reinvent and reconnect like never before!
RC SHOW On Demand
Get unlimited access to stage sessions & exhibits
RC Show 2021 ON DEMAND
Unlimited Access Until April 30, 2021

✓ Watch Sessions with 150+ Industry Expert Speakers
✓ 60+ Hours of Educational Sessions & Panels
✓ All Speaker Stage Sessions
✓ All Culinary Stage Sessions
✓ All Bar & Beverage Stage Sessions
✓ Breakfast With Champions Sessions ($75 Value)
✓ Access to Virtual Exhibit Hall - B2B Marketplace
✓ Access to Show Offers & Savings
✓ Helping Fund RC Recovery Initiatives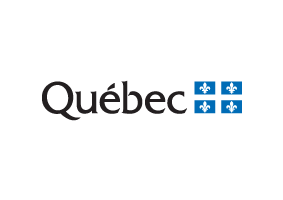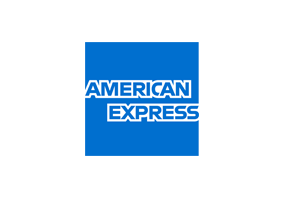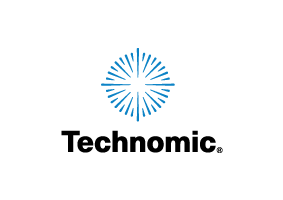 BECOME A PARTNER IN SUCCESS
RC Show offers a la carte and customized sponsorship opportunities to help activate your brand beyond the booth. Restaurants Canada has grown to include a full suite of media properties to reach potential customers.