NEW DATES: May 9-11, 2022
Enercare Centre, Toronto & VIRTUAL
Gain insights on the latest trends, innovative solutions and techniques from global bar experts, including presentations and discussions about the latest bar research and consumer data, the future of spirits and beer, and the evolving role of bartenders and sommeliers. Revive your business with three days of bar-themed content designed to fuel your business and meet consumer demands.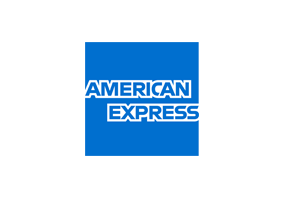 Competitions
Don't miss three fierce industry competitions taking place on the Bar & Beverage Stage.
Beyond the Rail Cocktail Competition
Presented by Beam Suntory, watch Canada's top bartenders compete in teams to shake, sling and stir their finest cocktail creations in this ice cold battle of the bars.
Canada's top Sommeliers will compete in the ultimate challenge, judged on their knowledge, poise and service skills. Our winner will get an exclusive all-expenses paid trip to Champagne!
Learn More
Oyster Shucking Competition
A mash up of speed, precision and presentation is set to unfold at our fast-and-furious oyster shuck-off. Do you think you have what it takes to challenge the fastest shuckers?
Bar Marketing 201: On-Premise vs Online
With new regulations allowing restaurants and bars to sell alcohol directly to clientele, learn how to holistically promote your on-site experience and retail products.
Global Fireside Chat
We are connecting with industry experts from around the globe to talk about how their markets are recovering and share ideas your bar can embrace for recovery, community building, and growth.
The Renaissance of the Hotel Bar
Learn from hotel brands that have overhauled their bar programming and collaborated with some of the newest and shiniest names in the bar world, to claw their way back to success.
Tips on Building a Wine & Spirit List for your Restaurant or Bar
From getting the most from your supplier relationships to pricing and curating, get insights from seasoned veterans on how to curate a profitable and delicious beverage program.
Spirits, Wine & Beer Leadership Panels
Join us for a candid discussion with the top leaders of Canada's most beloved liquor, wine and beer brands. Learn what opportunities await us behind the bar and how leaders at pivoting.
INDUSTRY NIGHT OUT
Tuesday, May 10, 2022
The biggest party of the year is back! Reconnect with industry peers and experience the latest bar trends while you celebrate in style at one of Toronto's hottest spots. Don't miss out - get your tickets now
Pop-up Restaurants & Bar
Visit our pop-up experience feature for tastings and workshops, including how to make cocktail kits that taste great and sell, creating shelf stable products and scale and elevating your cocktail program with sake, beer and more.