Québec showcases the best of food and beverage from La Belle Province. Taste the diversity of French-Canadian cuisine and shop delicious regional products from across the province. There's no better place to discover the originality, variety, and quality of Québec's local fare.
About Group Export Agri-Food
With over 400 members, the Group Export Agri-Food is the largest association of agri-food exporters in Canada. Accelerating international business development, a privileged link between exporters and markets, an essential bridge between the public sector and the industry, the Association works daily to increase the presence of Québec products around the world.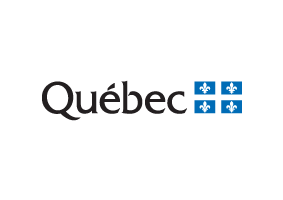 2023 Participating Exhibitors
Anhydra - Dehydrated Fruits
Breuvages Évolution
Delices de la foret Valli
Delicouki Inc.
Flirt
Fromagerie Bergeron
Grandma Emily
Grizzly
Group Export
Hafner Canada
Lahmar Olive Oil
Les Fromages Latino
Marash Baklava & Kunefe
Northfork Bison Distributions
Oggi Foods Inc.
Salamina
Séva nature
Sinai Gourmet Inc.
Sober Carpenter - Clever
VG Gourmet Vegetarian Foods Inc.
Villa Ravioli
Zinda