Mon, April 10 - Wed, April 12, 2023
Enercare Centre, Toronto & VIRTUAL
Over $10,000 in cash & prizes up for grabs
Restaurants Canada and Garland Canada continue their commitment to Canada's thriving and passionate culinary community by showcasing its top emerging talent at the annual Garland Canada Culinary Competition. This year's event will include a virtual and live component, where competitors will have to prove their skills and creativity in front of a panel of esteemed judges. Each round will challenge chefs to craft a dish that reflects the theme of 'Revival' and strike a balance between profitability, quality and sustainability.
The competition's diversity and inclusion mandate will continue to hold 50% of the competitor space for women and prioritize the showcase of BIPOC talent.
Competition Details
Tuesday, May 10 - 12:30pm-3:45pm ET - Culinary Stage
Round 1 - Culinary schools across Canada will review applications and choose the semi-finalists.
Round 2 - The semi-finalists will invite a panel of three judges into their home kitchens (virtually) and share a 45 minute culinary demonstration, which creatively reflects the theme and incorporates the black box ingredients and pantry list. Judges will select the final four to move forward.
Round 3 - The finalists will travel to the RC Show in Toronto and partake in the live competition on May 10, 2022. They will compete head-to-head in a timed cooking demo. Winners will be chosen and announced at the competition on the culinary stage.
Competition Prizes
1st Place - $5,000 and KitchenAid Commercial Stand Mixer or Blender
2nd Place - $3,000
3rd Place - $1,500
Runner-Up - $500
Fan Favourite - $500
Applicant Criteria
Have a minimum of 3-4 years of experience working in a professional kitchen
Be living and working in Canada
Be 19 years of age or older
Be available to compete virtually on one day between January 17-28, 2022
Be available to travel to Toronto to compete in the live competition on May 10, 2022
Not be a decorated, recognized, multiple culinary competition winner or TV personality chef
Not be a previous winner or judge of The Garland Culinary Competition
Applications will include contact information, resume, references, headshots and photos, 50-100 word written application and a 1-3 minute video.
Application submissions will be reviewed and judged by a panel of culinary experts from the top culinary schools in Canada. Restaurants Canada and Garland Canada will not be involved in any of the judging.
Applications are now closed - thank you for your interest
Vote for Your Fan Favourite
All semi-finalists will be entered for a chance to win a 'Fan Favourite' prize of $500. Short videos of each competitor's virtual culinary demonstration will be posted on the Restaurants Canada Instagram page (@RestaurantsCanada). The video with the most likes at the end of the voting period will be crowned Fan Favourite!
Voting begins on April 25 and close on May 9, 2022 at 5pm ET.
Chef Julie Marteleira
 Executive Chef, Leña
Chef John Higgins
Director, Enterprise Leadership Centre for Hospitality & Culinary Arts Ambassador, George Brown College
Chef Billy Alexander
Director of Programs, Culinary Tourism Alliance
Chef Laura Petracca
Chef de Cuisine, Leña
1st Place + Fan Favourite
Samantha Medeiros
Chef de Cuisine, La Palma & Casa La Palma
Michael Roszell
Chef de Cuisine, Quaaout Lodge & Spa
Zach Keeshig
Chef & Owner, Naagan
Ruby Gatt
Sous Chef, Caffe Un Po Di Piu
Dawoon Chae
Executive Chef, O&B Canteen & Luma
Alyssa Dignard
Executive Chef, Hopyard & Sugar Skull Cantina
Mark Lee Basombrio
Executive Chef, Oregon Bar à Vin
Young Son
Head Chef, TORA
Muralitharan Thambapillai
Executive Chef, Brindleberry Catering & Events
Jose Nerie Roca
Second Cook, Redrock Camp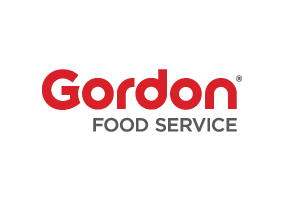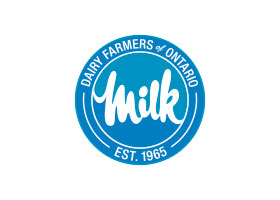 BLACKBOX CHALLENGE SUPPORT FROM
*Due to the change in RC Show dates, the Garland Canada Culinary Competition is moving forward with 10 semi-finalists, as outlined in the rules and regulations.