Mon, April 10 - Wed, April 12, 2023
Enercare Centre, Toronto & VIRTUAL
The Canada Pavilion showcases the immense reach and breadth of our country's offerings and celebrates the quality and innovation produced by our Canadian Farmers. Incorporate and promote Canadian-made and grown products and learn how to craft a delicious menu your customers would be proud to support.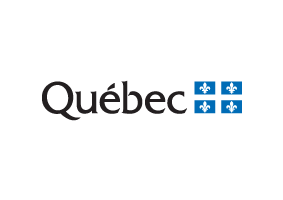 Dairy Farmers of Canada
Find out how partnering with the Dairy Farmers of Canada can help you drive traffic and increase your cheque size. Support locally farmed, natural ingredients and quality dairy products and proudly promote the Blue Cow logo.
Chicken Farmers of Canada
Come one, Come all and spin the Wheel of Chicken to win a prize at the Chicken Farmers of Canada (CFC) booth. Visit the Mini-Barn and learn why chicken raised by a Canadian farmer deserves its reputation for excellence in food safety, animal care, and sustainability. Check out the Grow Your Business with Canadian Chicken session (Wed, May 11 at 1:30pm-2:15pm) to learn more.
Canadian Beef Pavilion
Presented by Canada Beef
Visit the Canadian Beef Pavilion to engage Canadian beef farmers, packers and strategic partners and have all your questions answered in one place. Learn about innovative culinary trends and taste Canadian beef that is recognized for its quality, sustainable practices and safety assurances.
Canada Beef
Canadian Cattlemen's Association
The Butcher Shoppe
Victorinox Swiss Army
World Meats Inc.
PAVILLON DU QUÉBEC
Quebec showcases the best of the food and beverage from « La belle province ». Taste the diversity of Quebec cuisine and shop regional products from across the province. Discover Beer and Spirits of Quebec located in the Bar & Beverage pavilion.
Anhydra - Dehydrated Fruits
Bulk by CHO
Crousset Spices
Demport Inc.
Grandma Emily
Grizzly
LOOP Mission
Marash Baklava & Kunefe
Masone Pasta Foods - Villa Ravioli
Northfork Bison Distributions
Salamina
Séva nature
Sinai Gourmet Inc.
Sober Carpenter
VG Gourmet
Prince Edward Island Pavilion
Innovation PEI presents companies from Canada's beloved Island, highlighting some of the province's best brands.
Atlantic Aqua Farms
Atlantic Beef
Fresh Start Fauxmage
Libra Non-Alcoholic Craft Beer
Lobster PEI
Number Five Food Inc (Yo-Yo Cookies)
Raspberry Point Oysters
Royal Star Foods
Canada Pavilion Exhibitors
Canada Beef Pavilion
Chicken ​​Farmers of Canada
Farm Credit Canada
Floating Leaf Fine Foods
Lactalis Canada Foodservice
Mother's Pizza - On the Go
Prince Edward Island
Raspberry Point Oyster Co.
TMRW Foods
Scout Canning
Very Good Food Company
Victorinox Swiss Army