Feb. 27 - Mar. 1, 2022
Enercare Centre, Toronto
Catch Canada's top up-and-coming chefs face off
Under the watchful (virtual) eyes of our four esteemed judges, our 12 finalists were tasked with creating a dish that demonstrated how to "Feed the Recovery". Dishes were designed with the present and future state of the industry in mind and explored themes such as; innovative solutions for takeout, a dish that could travel long distances, a dish that could be frozen and reheated creating a retail solution, a fine dining home solution or a health-focused, nutrient dense option to name a few of the possibilities.
Competition Details
Over the month of February, each competitor participated in a virtual competition demonstrating their skill, ability and talent while our panel of judges virtually observed and evaluated each contestant, asking questions that helped them determine the integrity of the dish and the skill level of the chef.
The final edited version of the competition was broadcast on the Culinary Stage of the RC Show and the winners were announced live with a Q&A session including the judges and audience. You can still catch all the action by watching ON DEMAND.
Competition Fan Favourite
From February 22-27, Restaurants Canada posted all competitors' videos below and on Instagram @RestaurantsCanada.
The video with the most "LIKES" on Feb. 27 at 5pm EST was crowned the Fan Favourite. Congratulations go to Samantha Lamanna, Chef de Cuisine, Il Covo!
Competition Prizes
First Place: $5,000
Second Place: $3,000
Third Place: $1,500
Fan Favourite: $500
John Higgins
Director of Hospitality & Culinary Enterprises,
George Brown College
John Jackson
Co-Chef & Co-Owner, CHARCUT
Connie DeSousa
Co-Chef & Co-Owner, CHARCUT
Alex Chen
Executive Chef, Boulevard Kitchen & Oyster Bar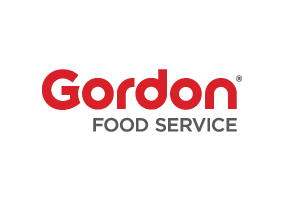 Thank you to the schools who conducted the preliminary judging round.